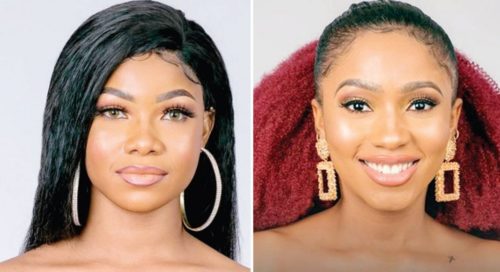 2019 Big Brother "Pepper Dem" Ex-housemates, Mercy and Tacha have reunited after fighting dirty during their stay in the house.
Exactly 10 days to the end of the big brother show, viewers got the real pepper dem experience as Mercy and Tacha fought dirty after their regular morning exercise. The two were literally at each other's throat which resulted in Tacha pulling Mercy's hair. Tacha got disqualified for her actions while Mercy got a strike.
However, all seems to be well between the ladies as they were spotted taking happily pictures during their media rounds.
See the video below:
"Big Brother Ex-Housemates, Tacha & Mercy End Beef After Fighting Dirty In The House"

,